A Truly Old-School Barber Shop
90 Years of History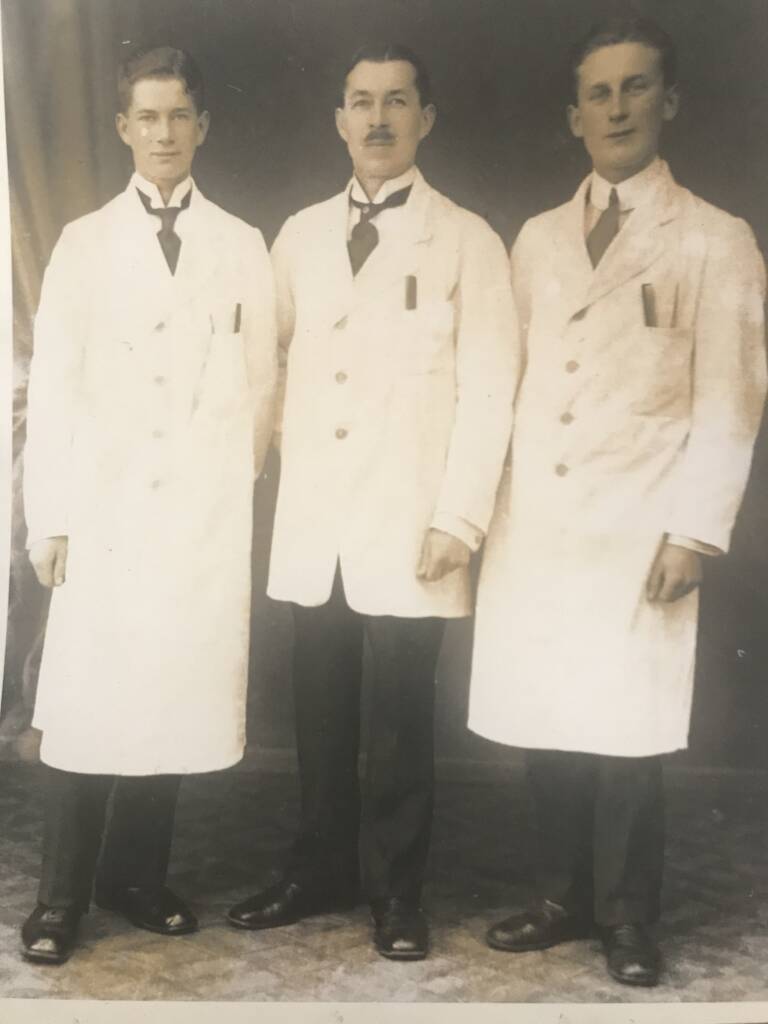 Hansen's Barber Shop is the oldest business in Abbotsford, BC
Established in 1930, Hansen's is not just the oldest barber shop in Abbotsford — we're the oldest BUSINESS in Abbotsford.
Hansen's was founded in 1930 by Harold Hansen, an immigrant from Denmark who came from a long line of barbers. Harold's son, Clifton Hansen, went on to become a barber in 1948 and took over the shop from his father in 1957.
Frank Majercsak bought the shop from Cliff in 1997 and went on to run Hansen's for almost thirty years. In that time, he became a cherished part of the downtown Abbotsford community. He was known for his friendly personality, great stories, and even better hair cuts. His clients loved that Frank was a PERFECTIONIST and an artist.
And now Frank has retired and passed on the shop to Francis Rostant.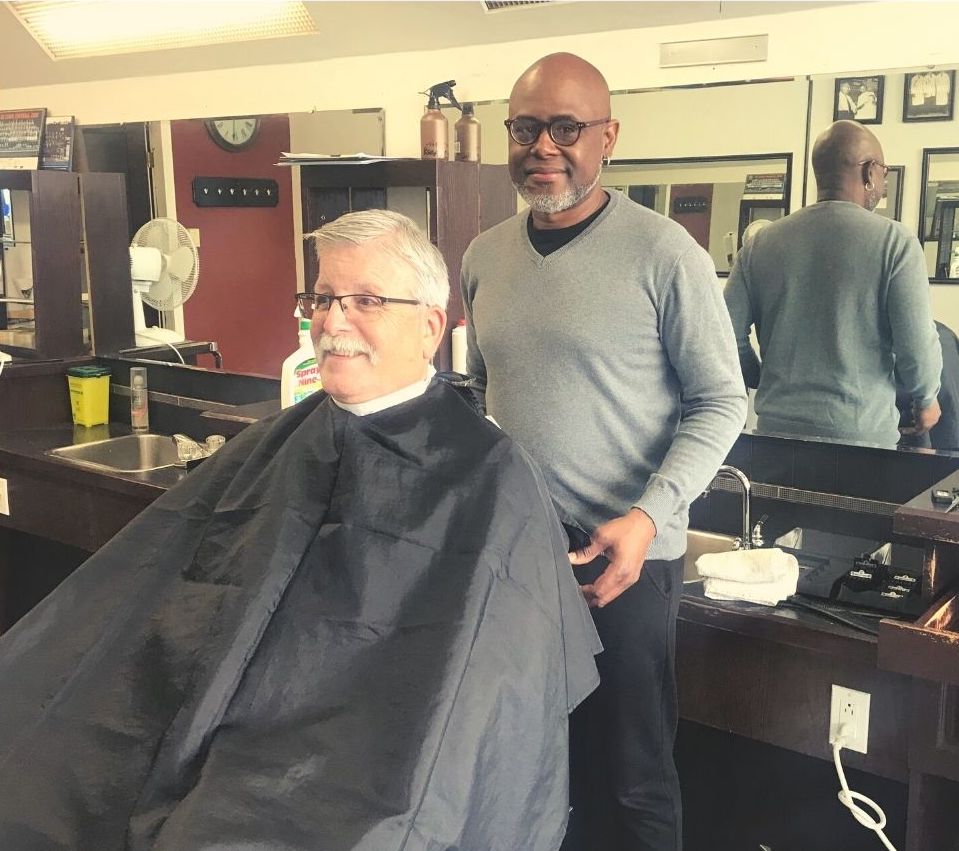 Francis is thrilled to be the new owner of Hansen's and at the helm of the longest-running barber shop in Abbotsford (90 years and counting!).
About Francis Rostant
Senior Barber + Proprietor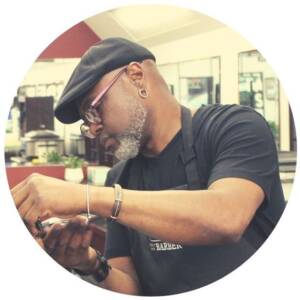 Francis Rostant has been a barber for 20+ years and has cut hair all over the world. He was the co-owner of a salon in Trinidad for 10 years and went on to cut hair in Toronto, Buffalo NY, and Vancouver.
Francis' loyal client list includes professional athletes and TV actors.
Like Frank before him, Francis is a perfectionist who believes in the art of old-school barbering. And, like Frank, he takes his time with every cut.
While it's common in other barber shops for clients to get rushed hair cuts that only take 20 minutes, a hair cut with Francis is a 45-min service; cuts-and-shaves are an hour. At Hansen's, we take our time to get it right.
Francis is a true craftsman and it's common to hear his clients say they got the best cut of their lives from him. His fades, in particular, are truly outstanding.
So if you're ready for a stellar cut at a barber shop with history, go ahead and use our online booking system to book your next appointment or give us a call at 604-855-9332.
The Team at Hansen's Barber Shop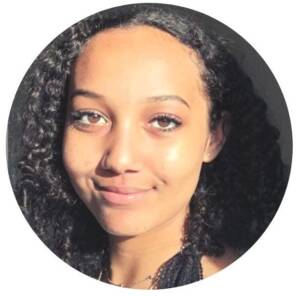 Sophie Diels
Receptionist
Sophie Diels is our part-time receptionist. She's ultra-organized and we do not recommend messing with her schedule.
If you get a call reminding you it's time to book your next appointment, it's probably Sophie. She keeps all of us looking good.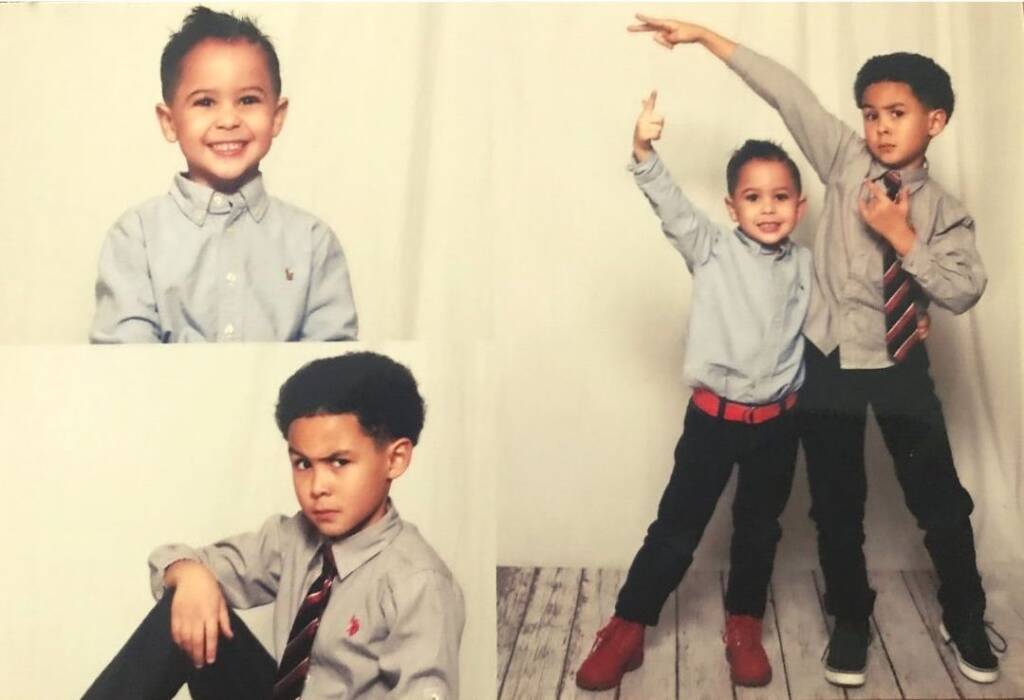 And…Hansen's is a family shop.
Don't be surprised if you see some of the younger set sweeping up for their dad.
August and Theodore Rostant are budding entrepreneurs and they're already arguing about which one of them will take over the shop, next.
We're Hiring!
We're currently hiring a part-time barber for Fridays and Saturdays, with the potential to go full time.
Interested? Give Francis a call at 604-855-9332. He'll ask you to bring in a friend so you can do a demo cut.
---
Ready for a Fresh Cut?